A Golden Estate Sale
The Professionals Since 1998
Estate Sales in East Texas
Call us at 903.686.0469
Estate Sales in Longview, TX – Longview team serving Longview, Marshall, Jefferson, Gladewater, Ore City, Diana, Hallsville, Liberty City, and Gilmer, Texas.
Estate Sales in Mount Pleasant, TX – Mount Pleasant team serving Mount Pleasant, Atlanta, Pittsburg, Winnsboro, Mount Vernon, Lone Star, Daingerfield, Hughes Springs, Avinger, and Omaha, Texas.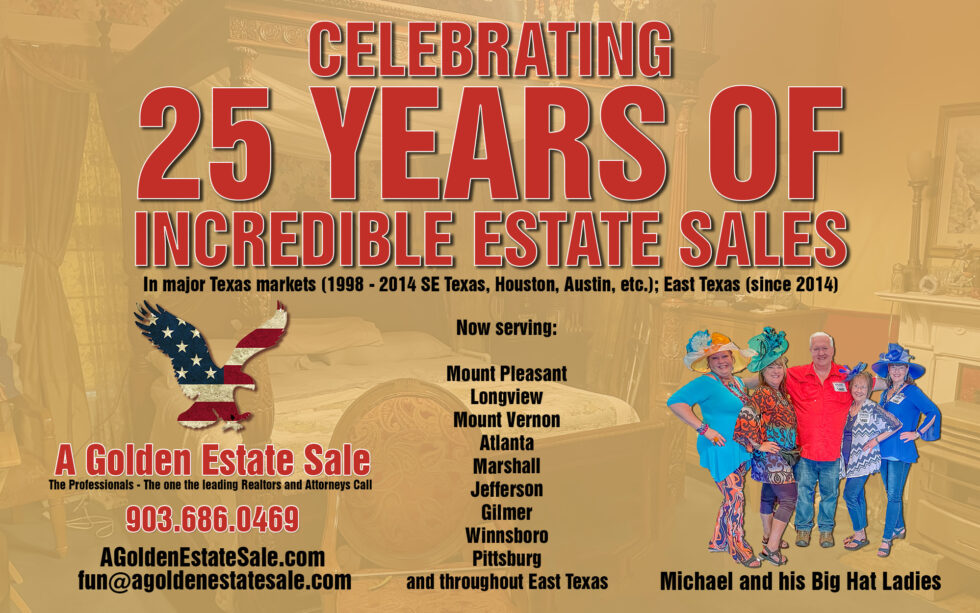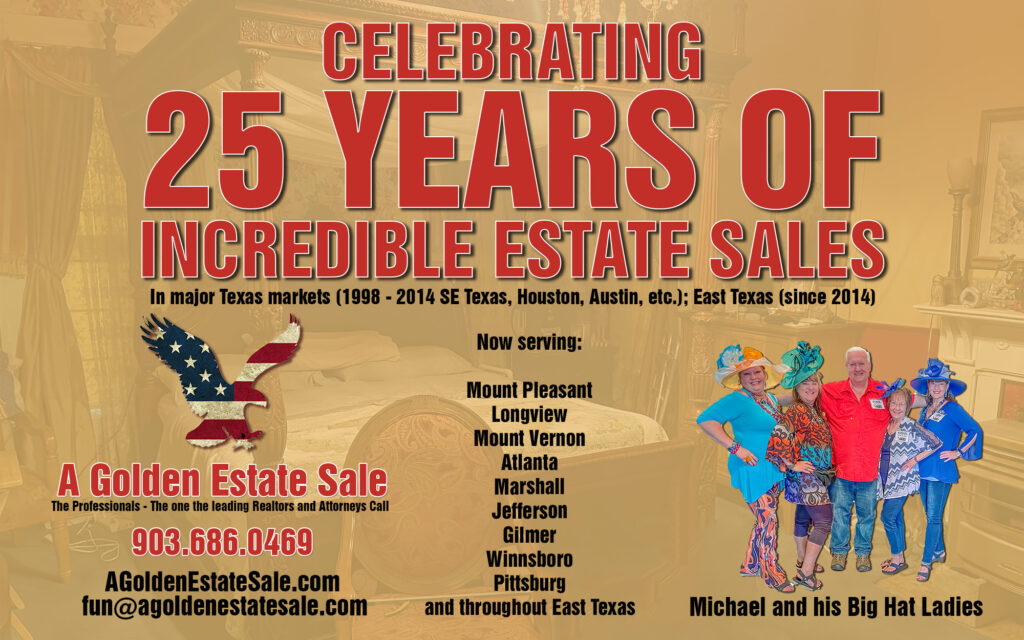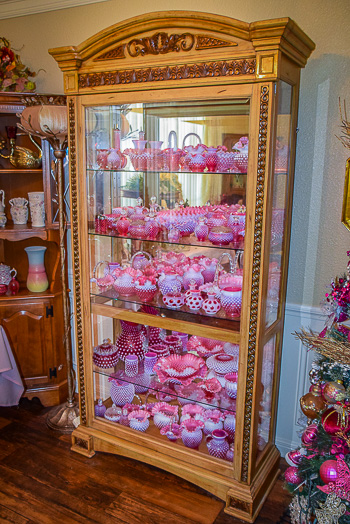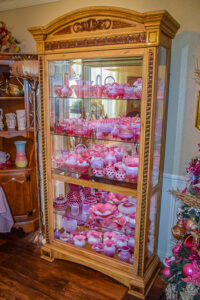 We also provide Estate Sale services in most of East Texas after many years of providing estate sale services in major markets. 
We take great pride in offering a very personal level of care and service to our clients, just as we have since we managed our first estate sale in 1998.  
We know what a difficult time this can be in your life and it is our goal is to make the whole process as easy and successful as we can.  Every action we take is done with you in mind. 
We want the very best result for you while treating the entire process with the dignity and respect that your estate deserves.
It is our pleasure to take an estate and set it up for the public so all of the family's belongings and treasures are shown to their very best advantage.  We turn the home into a showplace that would make anyone proud.
Few companies have the experience that we do and absolutely none offer the personal level of service that we do.  We are very proud of that and it is our pledge to you.
We have learned that even the smallest sale can have its treasure and blessings.  Since our first estate sales in 1998, we have handled liquidations of all sizes with every type of content you can imagine.  Our experience has allowed us to produce estate sales that are far above the norm.  We are proud of the effectiveness of our sales and produce the best return for the family possible.
With sales totaling in the millions of dollars, our clientele has included politicians, celebrities, artists, industry executives, religious leaders, and more than a few "Mee Maw's, Paw Paw's, and Moms & Pops".
These videos of previous Estate Sales show exactly what our professional services offer you and the dedication that sets us apart – 20+ years of experience at work. 
Our many years of experience and professionalism DO NOT COST YOU MORE MONEY — WE MAKE YOU MORE MONEY!
Estate Sales
We have handled Estate Sales well into the 6 figures, but know even smaller sales have their treasures.
Appraisals
Appraisals of any personal property: antiques, home furnishing, business inventory, equipment, vehicles, etc.
Business Liquidations
Experienced at complete liquidation of businesses and their assets. This includes a wide variety of industries and businesses.
Personal Property Appraisals
We Take the Time to Do It Right
We don't rush handling your sale so we can hurry to have another one next week.  If you need to quickly hold a sale, we can help you, but normally we schedule our sales to give us plenty of time to ensure attention is given to every aspect of the sale. That way we know you are getting the best possible return.
Most of our business comes from referrals from our previous clients. That says more than I could ever say about how we perform our services.
Testimonials From Previous Clients
Most of our business comes from referrals from our previous clients. That tells you more about our service than anything I could possibly tell you.
I can't say enough good things about Michael and his team. They were absolute godsends during one of the most challenging moments of my life. After losing my father unexpectedly this past fall, I spent months struggling through all the logistics of dealing with his home and its contents from another state. Michael was recommended to me, and from the first meeting, I knew that I was in good hands. Michael was able to fit us in quickly due to a cancelation, and he and his team got started right away on preparing for the sale. My father and stepmother were prolific collectors of everything and never threw anything away. Michael and his team were able to sort through a massive amount of household items including a garage that was filled nearly to the ceiling with things moved out of the house as we decluttered to get the house on the market. They also located some priceless family items, including my great grandfather's Medal of Honor certificate. Michael stayed in constant contact with me throughout the process and was always friendly (and quite frankly hilarious) in every interaction. It made the process so much more pleasant. I was very happy with the amount of money the sale generated and the percentage paid to Michael and his team was more than worth it. They worked tirelessly to make this sale a success. I cannot recommend A Golden Estate Sale enough for their professionalism, integrity, and kindness during a very difficult time.
Tia Drewien Kofahl, An American Hero's Estate, Lake Crystal Springs, TX
Words cannot express how grateful I am for Michael and his amazing team. I was overwhelmed with the task of handling my parents' estate and it was extremely important to me that I honor them throughout the process. Michael understood exactly what I wanted and handled everything to perfection, better than I could even imagine. Michael is so knowledgeable and an expert in what he does and he goes above and beyond to meet his client's needs. He is very knowledgeable and you can tell he loves what he does. He was in constant communication from beginning to end which I very much appreciated. He made an overwhelming task look effortless. I simply don't know of anyone else who could have handled a large estate sale better. I am forever grateful for the work he and his team did in caring for my family. Thank you again to everyone involved!
Victoria Coats, Key Estate, Jefferson, TX
Michael and his team did an incredible job for me last fall! Not living in the same state, I had to trust Michael to manage everything without me being able to help with anything. He and his team organized and advertised a marvelous sale and were extremely professional throughout the process. Michael even got top dollar for the vehicle we were selling! You could not ask for a more thorough and professional team then AGES! I would highly recommend them to anyone going through such a difficult process.
Janet Transou, Atlanta, TX
There is no way to express how grateful I am to Michael of A Golden Estate Sale. I found myself in the seemingly impossible task of having to very quickly liquidate a very large estate. I was completely overwhelmed by the situation. From the very first frantic phone call, he assured me that it would be alright. He came to our home the next day for a consultation. Even after he saw the size and nature of the estate, his confidence in handling the liquidation was reassuring. I was very comforted the confidence way Michael took charge at that point, giving my husband and I detailed instructions on exactly what we needed to do and the steps he was taking. He did exactly what he said he would do and made it look easy. Not only was it done in short order, the end result was far beyond our expectations. I did not believe anyone could help us but Michael took an impossible situation and made it look routine. I am so thankful I found him and his company.
Caroline Wright, Clarksville, TX
About A Golden Estate Sale

Since 1998, we have handled hundreds of estate sales of all sizes including those with sales well into the six figures.
We take time with our sales to ensure the maximum return. Rushing to do a sale or two each week does not do the client justice.

We operate with honesty and integrity. Nothing in our sales is sold early; we do not have dealer days; and we never add anything to the sales.
Why use A Golden Estate Sale?
We have over 20 years of experience with hundreds of highly successful estate sales and business liquidations.
We have literally sold everything imaginable including every type of furniture, collectibles of all kinds, fine jewelry, high-end artwork, historical documents, museum-quality antiques, boats of all sizes including a 40′ fishing charter boat, automobiles, trucks of all kinds including "big rigs", recreational vehicles (RVs), farm equipment of all kinds including combines & harvesting equipment, livestock, portable buildings, firearms, military vehicles, and anything else a person can own.
For many years, we were managing 1 or 2 estate sales a week. This has provided us with a wealth of experience in every aspect of successfully managing estate sales. Handling that many sales was difficult, especially with the high standards we set for each sale.
We are now focusing on handling fewer sales and ensuring that we have time to provide the best service possible.  WE TAKE THE TIME TO DO IT RIGHT.
Contact me for a free consultation
Fine estate sales, business liquidations, and antique (personal property) appraisals.
Estate Sales in Longview Texas, Gilmer TX, Winnsboro TX,  Marshall TX, Hallsville TX, Gladewater, and Atlanta TX.
Estate Sales in Mount Pleasant Texas, Pittsburg TX, Atlanta TX, Hughes Springs TX, Winnsboro, Scroggins, Omaha, and Mount Vernon TX.
We also service the surrounding area including Daingerfield, Ore City, Diana, Lone Star, Avinger, and Jefferson, Texas.
IF I CANNOT FIT YOU INTO OUR SCHEDULE, I WILL HELP YOU FIND ANOTHER LIQUIDATOR. WHY? BECAUSE IT IS THE RIGHT THING TO DO.